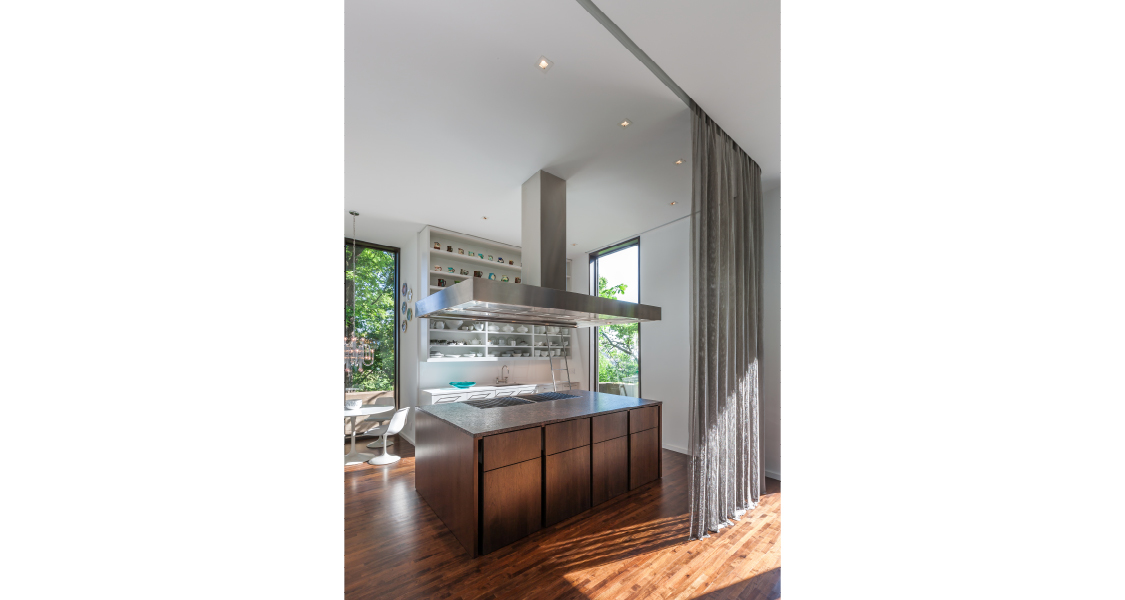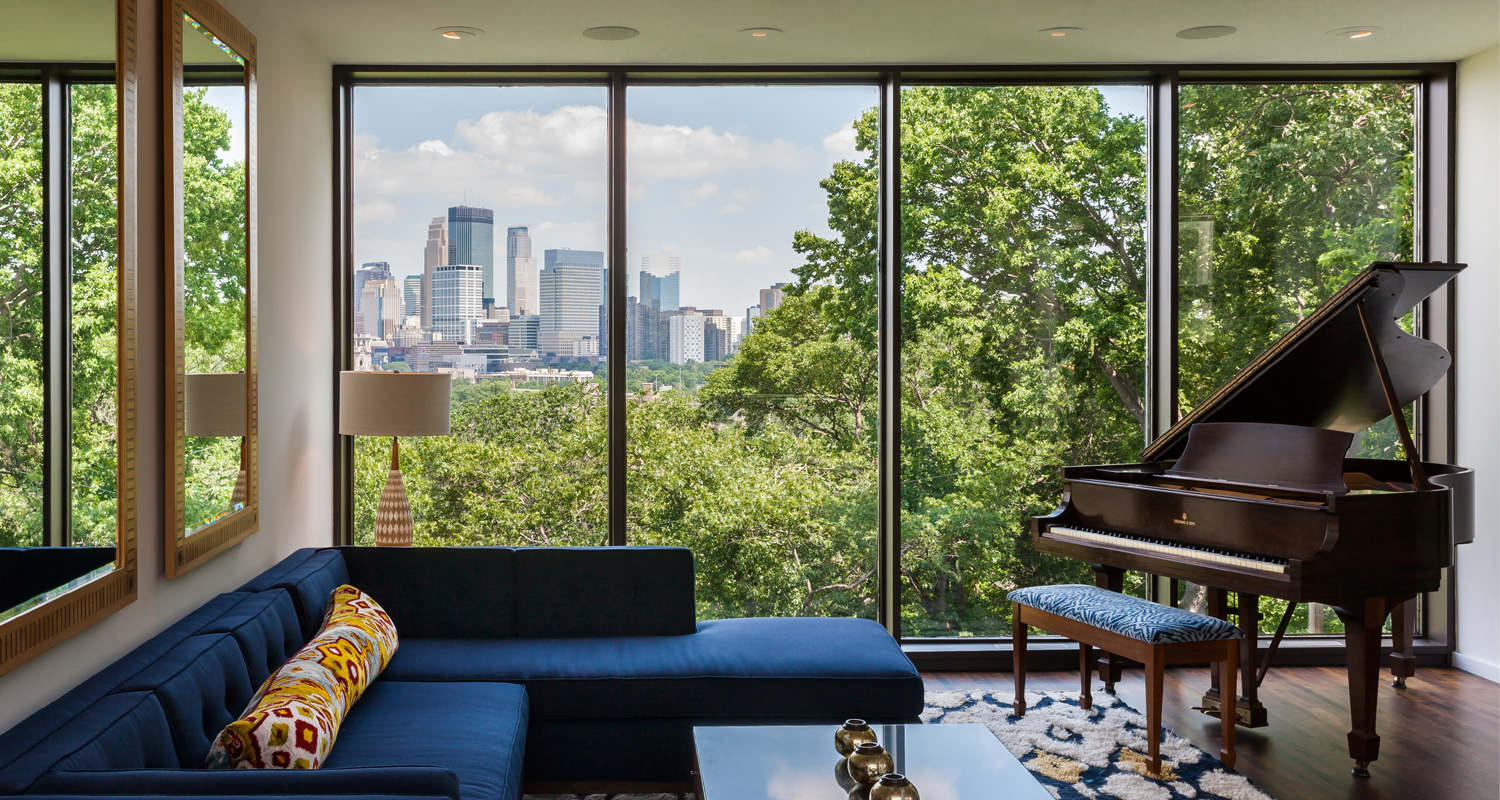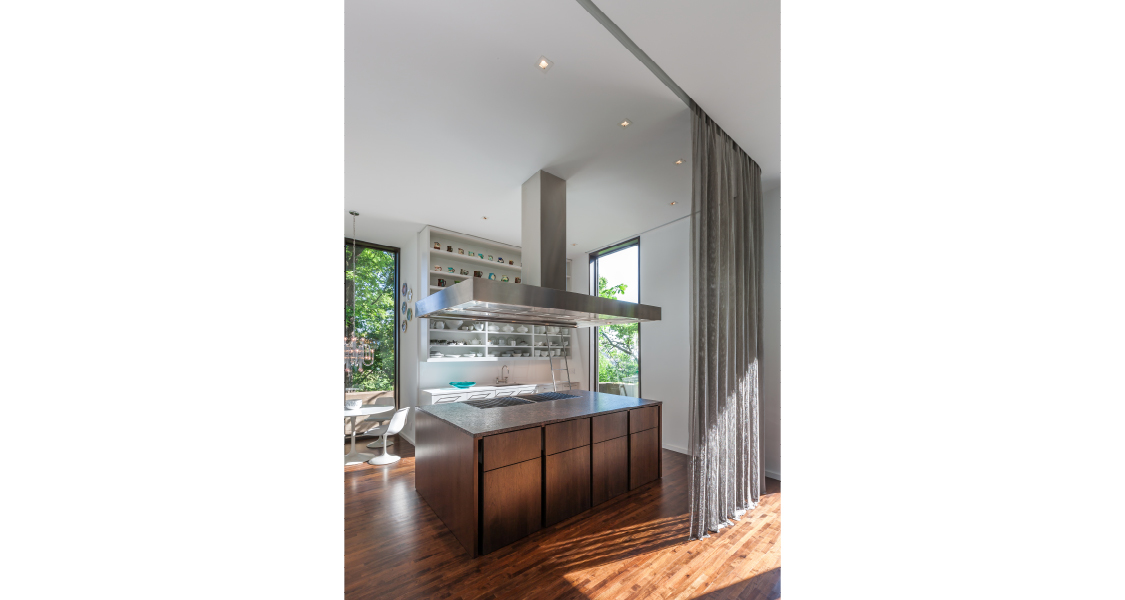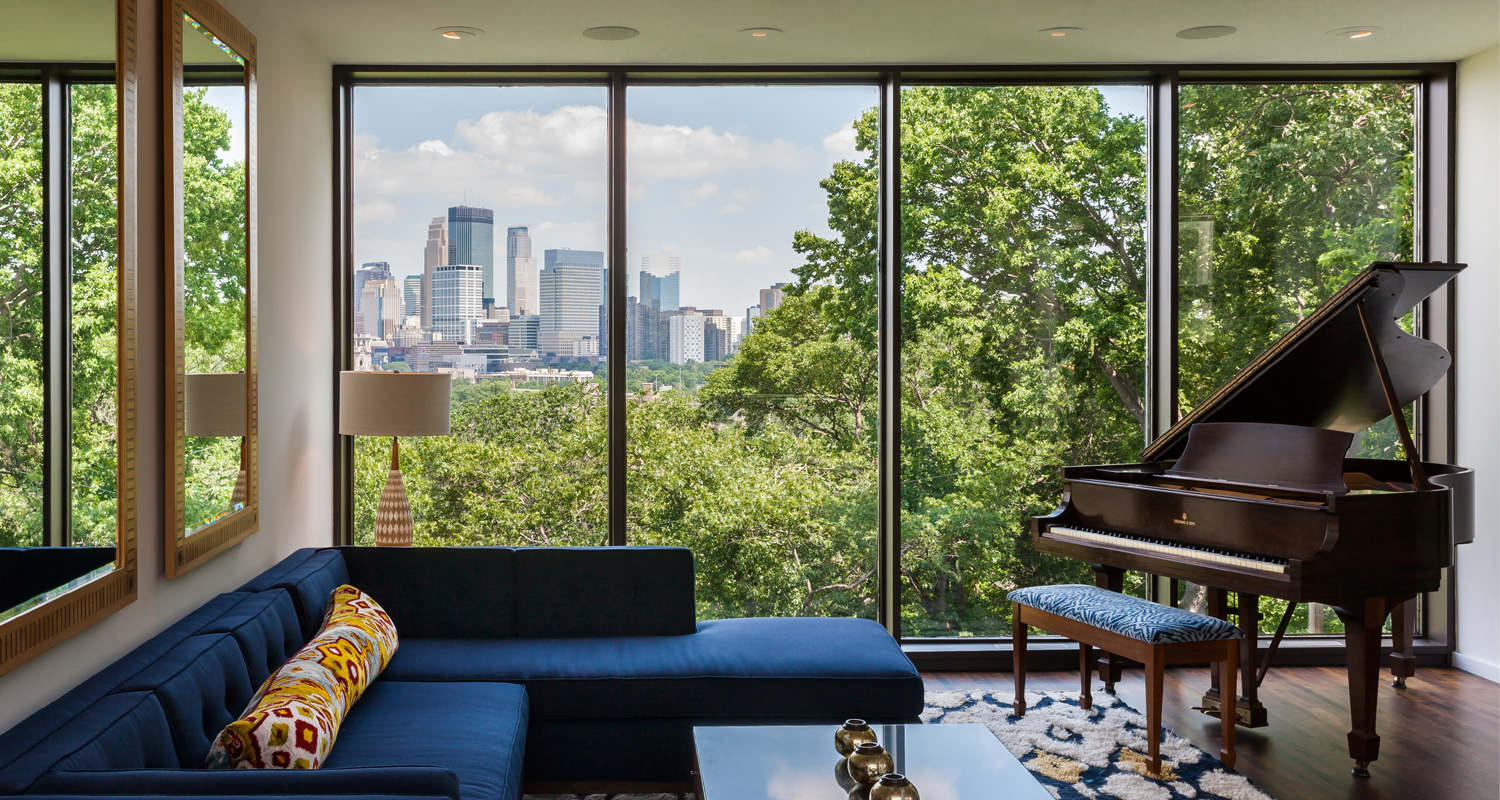 Status: Construction Completed 2013
Location: Minneapolis, MN
Size: 5,000 sf
1960's "New Brutalist" House Restoration (Current-completion 2012):
The 5,000 sf home was constructed in 1969 at the top of Lowry Hill to overlook the city of Minneapolis. Built for a collector of "contemporary" New Media Art, the original house was conceived as a Brutalist design using concrete site walls, wood siding and copper panels. At the center of the house is a four-story glass elevator that leads to a large room and rooftop balconies. The house was restored, additions were removed and unique period pieces like the "womb" seating area, 1970's digital art lighting, and "eyeball" fireplaces were highlighted and integrated into the redesign. To counter the monumental scale of the original, a series of finely textured and refined large material surfaces were introduced.