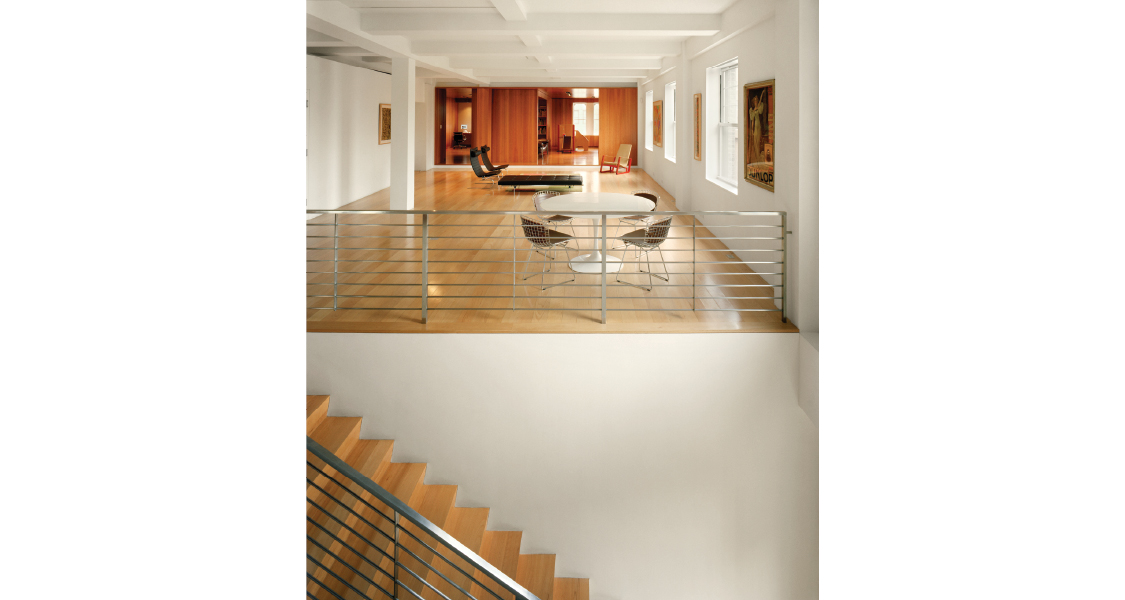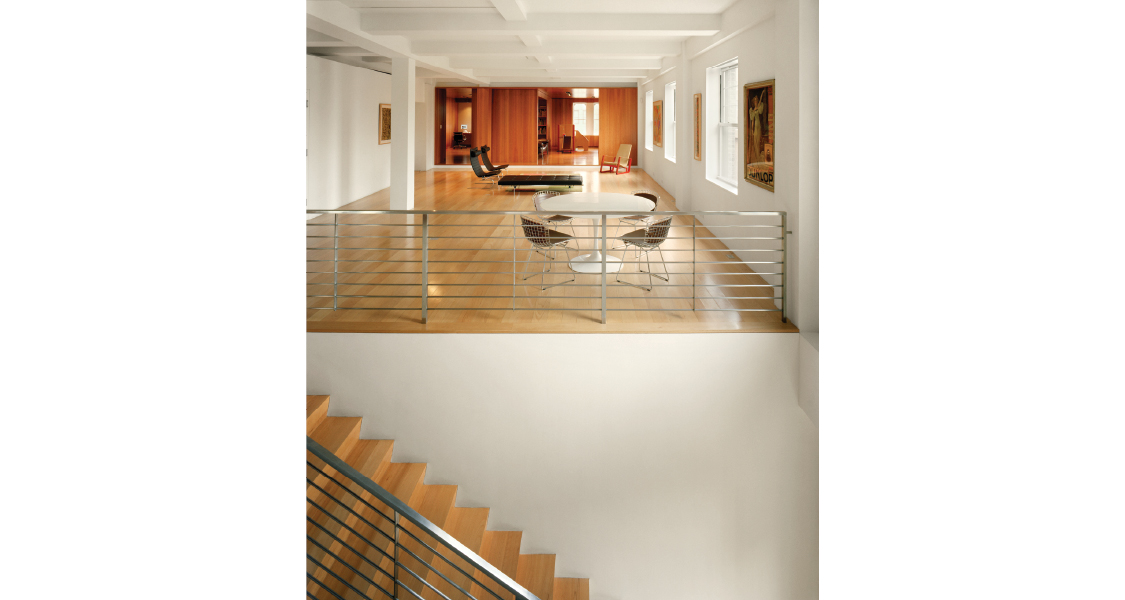 Status: Construction Completed 2003
Location: New York, New York

 
The client, a couple planning a new family, had acquired two small adjacent apartment units and one immediately below in a building that had been repeatedly subdivided and re-combined. The project focused on the problem of how to accommodate a growing family and diverse activities in close quarters. The apartment was organized as a series of poles both vertically and horizontally. The horizontal poles separate private, quiet spaces and rely on the open public, social area for separation. The private zones were defined as warm wood inserts within a larger brightly lit and active public zone. Shear lines of material divisions further this by strictly defining rooms without using walls to separate the spaces. Family members can be in close proximity but still part of completely different environments and activities.
Award:
American Institute of Architects Minnesota Honor Award, 2006